Our Story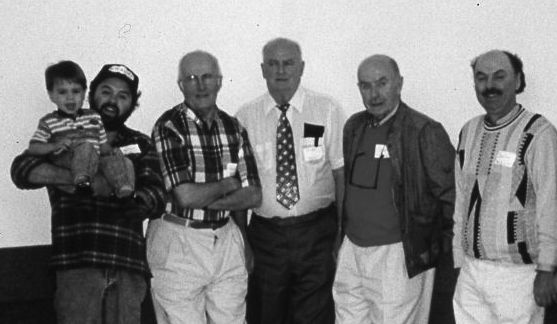 The Beekeeping Journey
We are a 7th generation, family-owned, commercial beekeeping operation in Girouxville, Alberta, Canada. Currently, we take care of 3,500 bee colonies, have a commercial beeswax rendering plant that has been operating for over 50 years, supply pollination services, bee pollen, and queen bees, and have recently started providing packaged honey bees from New Zealand!
The beekeeping journey started many years ago. Michael was born in a long lineage of beekeepers. His great-grandfather, Ulric Paradis owned beehives in St. Hughes de Bagot, Quebec with his four sons. Beekeeping in Alberta all started when one of Ulric's sons, Charles Paradis (Michael's grandfather), migrated from St. Hughes de Bagot, Quebec to the Peace River region in Alberta in 1954 after hearing of the opportunities out West, and seeing first hand the vast fields of clover for making an abundance of honey. Truly a beekeeper's "Paradis".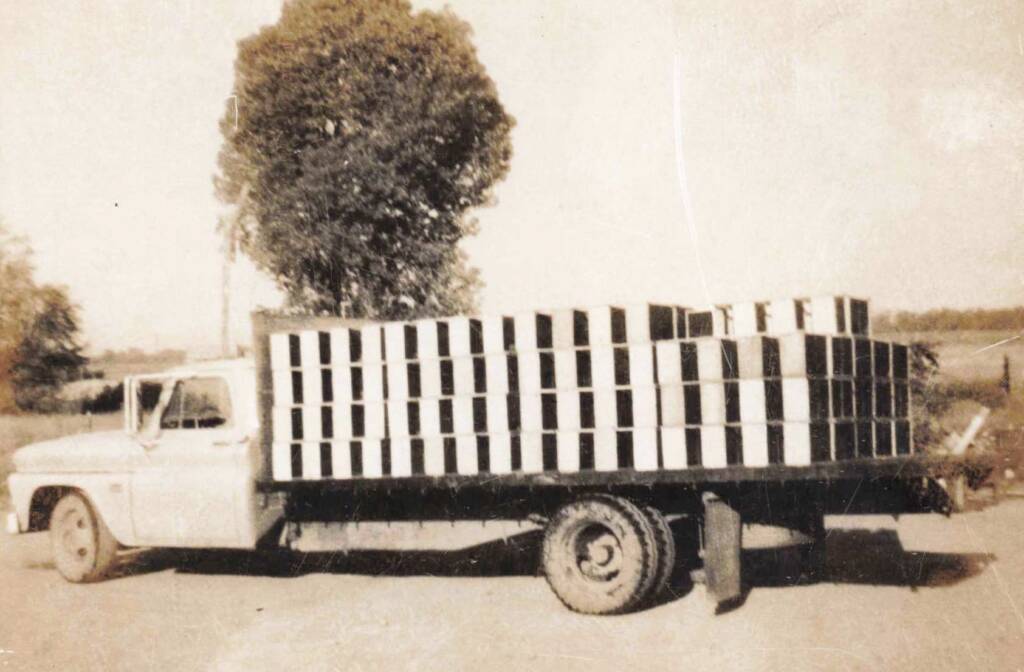 1967
Charles brought his family (wife and five children) to a small town called Girouxville in Northern Alberta where the original business still stands today. Charles was a very innovative and creative businessman. In 1967, Charles (and son Jean Luc) chartered a cargo airplane and flew packaged bees from Chico, CA to Peace River, AB (see photo below) in order to replace their wintering bee losses. A process that is still widely used amongst Canadian beekeepers.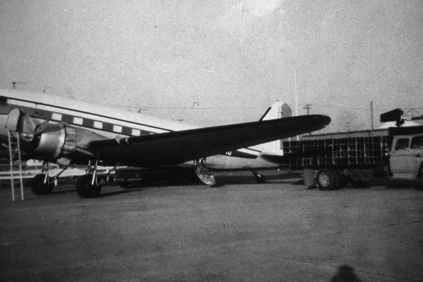 Established in 1974
Charles also incorporated the beekeeping business in 1967 under "Paradis & Son Apiaries," and after amassing 2,500 beehives over 20 years he sold the business to his son, Jean Luc Paradis (Michael's father), in 1974 and established Paradis Honey Ltd.
Michael Paradis, eldest son of Jean-Luc and Laura (aka Terri), continued to work with his father in the apiary business starting as a young child. He worked with his father in the bees during the spring and summer months and worked in the beeswax rendering facility during the winter months. Michael purchased shares in the family business in 1993, in full partnership with his wife Lise, and completed the buy out from his parents in 2010. Both Michael and Lise currently run the company with their eldest child, Tyler.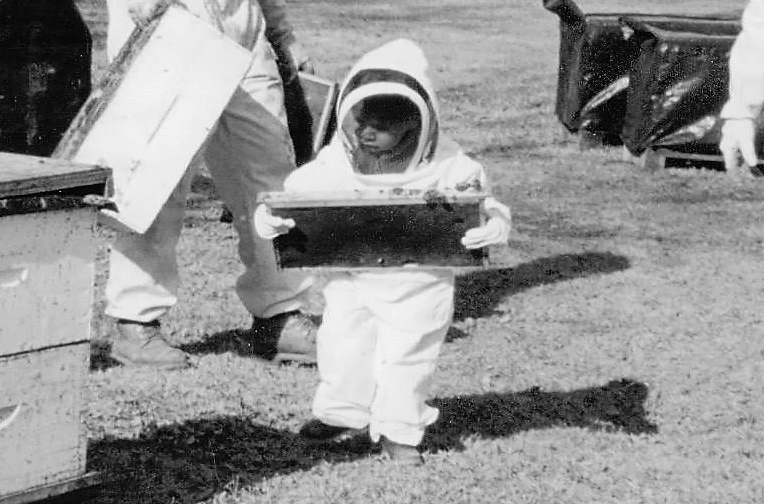 Lise Paradis Contributed to History
In addition to such a rich family history in beekeeping, Lise Girard Paradis contributed to history as well. Her grandmother, Irene Nolette, owned one hive in her backyard, which she purchased by mail order through the Winnipeg FreePress and was shipped by train to Girouxville, AB. Irene cared for the beehive personally and provided honey for her family. Lise's father, Robert Girard, also owned 100 hives in 1959 and worked with Antonio Tetreault in Girouxville, AB who was married to Donalda Paradis (aunt to Charles Paradis… See the connection!?). Robert later sold his hives in 1965 and went into grain farming.
Needless to say, our roots run deep in the beekeeping industry. We are truly grateful and proud of what our forefathers have provided for us with their knowledge, experience, blood, sweat, and tears and the sacrifices they have made so that we can continue the family tradition.